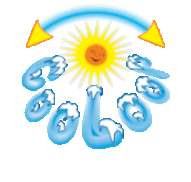 ---
19 years and counting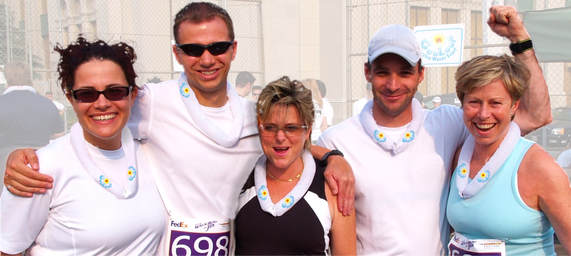 Nineteen years ago
People experienced the CooLooP for the first time to deliver positive impressions and peace of mind. CooLooP is personal protective gear, perfect for any athletic & outdoor event, gyms, concerts, picnics, workers - everywhere comforting relief is delivered by your CooL, safe message. Helps improve health & safety programs, increase productivity, performance and stamina all while reducing heat stress.

---
it's all about water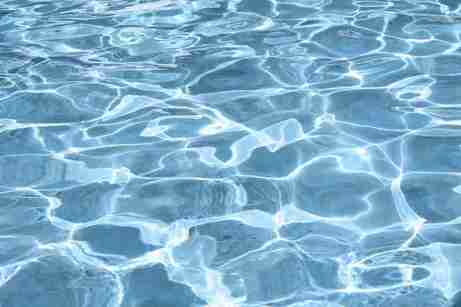 CooLooP is an effective and inexpensive way to keep cool. But what makes CooLooP more effective than the next comparable product? 2 main components are WATER and MATERIAL used to manufacture.

Since water is a pretty standard ingredient, the main component that delivers the difference between meh and AMAZING is the material.

Some materials are cheaper and some are higher quality. CooLooP is made with MicroSilk Fabric- a higher quality polyester fabric that resists mold and bacterial growth. CooLooP does not break down through decomposition the way cotton will.

---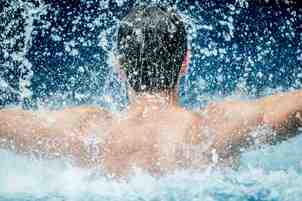 Simply soak CooLooP in water, then wear CooLooP around your neck to CooL you down.

CooLooP holds more water than the nearest comparable product. As CooLooP contacts your skin, heat energy is drawn out of your body and absorbed into the water held within the garment (sort-of like a heat sink). Warmed water evaporates quicker than cool water. It's this evaporation that creates the cooling effect people love about their CooLooP. The more heat that can be absorbed into CooLooP's water, the more heat can be removed from your body's core. Give CooLooP a twist every so often and your body-heat is exposed to fresh air and released. The more water, the more evaporation and the more body heat that can be absorbed and released every cycle.

---
And there you have it. CooLooP's simple and effective design is higher quality, longer lasting, and SAFER.

equality and equity - ARE THEY different?

YES. real... different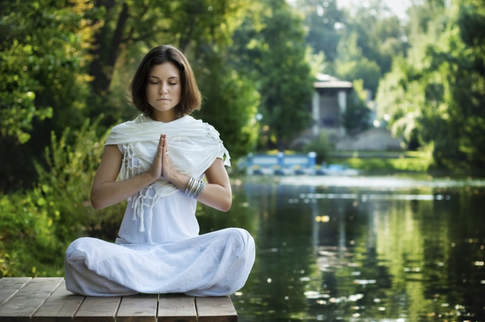 What makes CooLooP superior to the nearest similar product is how it works when comfortably worn around your neck. Since one of the secret ingredients is CooLooP's Micro-Silk fabric, it's also extremely important to the efficiency of heat conduction, absorption and release. Fabric by it's nature is an insulator. Thicker insulation reduces and slows heat transfer and conduction into the water. If you're goal is to reduce heat transfer, that's great! But if your goal is to move heat quickly, we need something that enhances and encourages that heat energy to move from one side to the other. Since CooLooP's MicroSilk fabric is ultra thin, it really gets that heat moving quickly, which ultimately enhances evaporation and expels your body heat.

---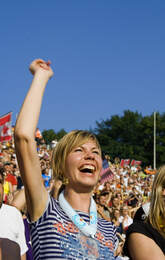 How about those cooling towels you ask? Well, first ask how much water can be absorb before dripping down the front of your shirt. Not that much. To complicate things, towels are folded and twisted when worn, creating extra layers of insulation, effectively 'hiding' heat within. And those twisted layers also means that your logo/imprint is hidden -- defeating the purpose of your promotional investment.

CooLooP absorbs more than 16 oz (1/2 liter) of fresh water – many times more than a simple piece of fabric, and much more than any other CooLing garment on the market today. The CooLooP remains distended and taut, clearly in view, boasting your logo to everybody that looks at CooLooP and says "that's really cool!" And that's why CooLooP is clearly the go-to choice for effective thermal control and successful promotions!

---
better... & safer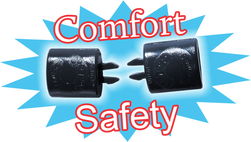 Like no other product on the market, CooLooP is the ONLY CooLing garment designed with safety in mind. Engineered to move, only CooLooP's unique safety connectors hold securely, yet release reliably at the right time. Safer than ties or snaps, CooLooP's patented Safety Connectors deliver greater security, while CooLooP's clean, smooth design stages logos exactly where they're seen and remembered.

Conquer stress. Feel cooler. Stay fresher, longer. CooLooP delivers longer lasting thermal regulation without the need for repeat "wet-and-whap" maintenance you get from using a simple cloth strip.

The CooLooP is personal protective gear delivering perfect promotions to all of your athletic & outdoor events, gyms, concerts, picnics, workers and everywhere people will see your CooL, safe message. Helps with heat stress, health & safety programs, increased productivity, performance and stamina. Refrigeration or ice is not required.

The CooLooP is manufactured FAST, locally & responsibly. Duty, Tax & Broker Fee FREE. Isn't it time to make CooLooP your first choice?

---
Each CooLooP includes:

- 1.5 x 3" dye-sublimated logo (digital 4 color process) that's guaranteed to last -- will not bleed
- FREE PMS to digital color conversion
- FULL COLOR print on white / silver fabric
- FREE color testing on other fabric colors
- FREE set-up charge
- 4 COLOR printed instruction sheets**
- FAST, local & responsible manufacturing in Canada using American Material & 100% renewable energy
- 98% RECYCLING efficiency
- Many other stock patterns available
- "Ship-On-Time or FREE" Guarantee***
- Light-weight to save shipping costs
- Activates quickly to save time at events
- No Duty, Taxes or Broker Fees
Full Cover & Full Color Step & Repeat Print with ANY DESIGN OR FABRIC COLOR (Minimum of 750 pc order).
Full cover print included F R E E with a Minimum Order Quantity of 5000 units.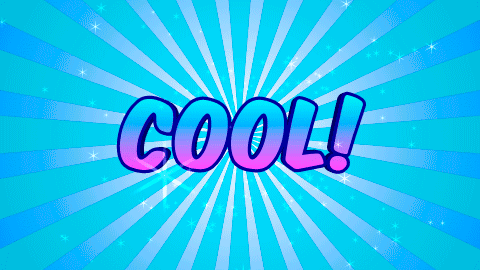 be cool - CLICK "DOWNLOAD FILE"
AND SHARE OUR END-USER FRIENDLY BROCHURES

---
---